Customers worldwide can buy over the phone, or from these leading outlets:
United Kingdom









United States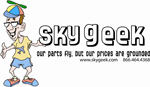 Join us on:


01-08-2006
More types announced for series.
Read press release
Join our announcement list and we'll make sure you keep informed of our progress.


Follow the production of Wings in Focus here.
Beechcraft Bonanza



Piper PA-28